The Beginning.
Year 1 of the Stonehedge & Shadypines Railroad.

Stonehedge & Shadypines Railroad built by Richard Lawrence, Waverly, NY.
Your narrator for this webpage is his Son, Scot Lawrence.

It all started in the Summer of 2001.
I had not done any model railroading for over 15 years..
I used to have an HO scale layout when I was in highschool.
I would still visit train shops once in awhile..just to "look around".. ;)
Well one day I went to this HUGE shop that had tons of G gauge trains!
they were BIG! :) and REALLY COOL! :)
My Dad had also noticed them in supermarkets and resturants and such..
hmmmmm...
My Dad has been building models for a long time..
he has built amazing scratch-built ship models.
An incredible scratch-built model of the USS Constitution and a HO scale model
of the Ship he was on in the Navy! 5 feet long!
and he used to scratch-build buildings for my HO railroad when I was a kid..
Well my Mom and Dad have a cool Garden, with Rock walls and Ponds and fish..
My Dad loves building the rock work..
My Mom jokingly named the garden "StoneHedge" one day a few years ago..
(as opposed to "StoneHenge" in England)
and the name stuck!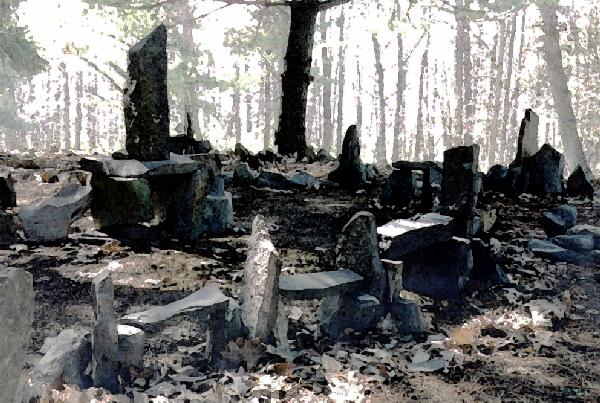 So my Dad casually mentions one day that those "Garden trains are pretty cool"
hmmmm..he has a Garden, loves building walls and ponds and waterfalls in it,
already loves model building, thinks G trains are cool..where else could this lead?! ;)
So I decieded that for Christmas my Dad needed G gauge trains!
and that was the beginning..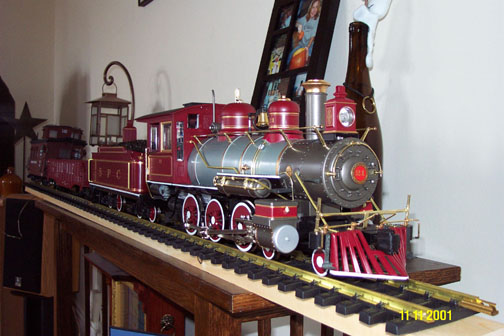 In October 2001 I bought a Bachman "Annie" (10th Anniversary 4-6-0) from Gary Lantz at
Lantz train shop in Horseheads. Here is the engine in November.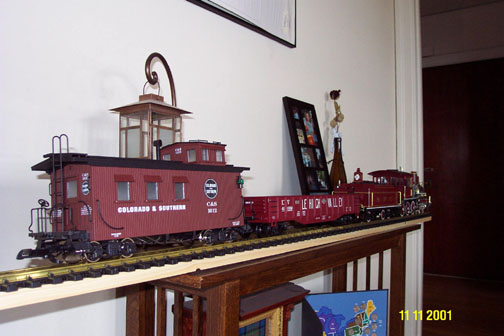 I also got a USA trains caboose and an Aristocraft
LVRR gondola. I converted all 3 over to kadee couplers.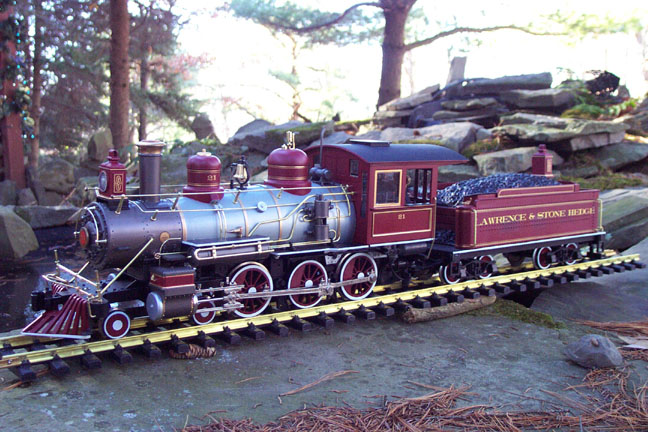 Here is the engine in its new home on Christmas Day! in the stonehedge
garden itself. I re-lettered the tender for the LSHRR.
The decals were custom made by Ricky Rupp.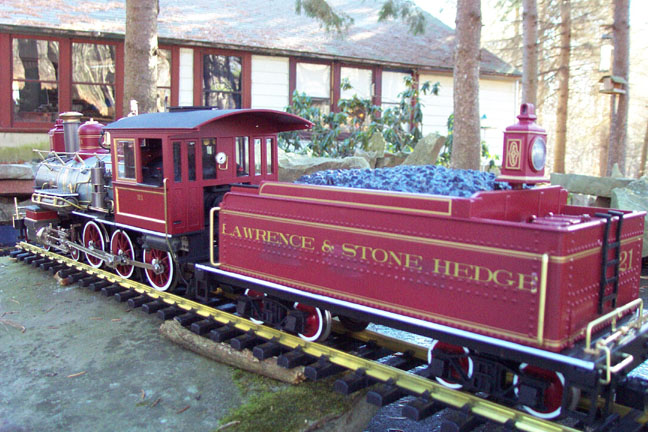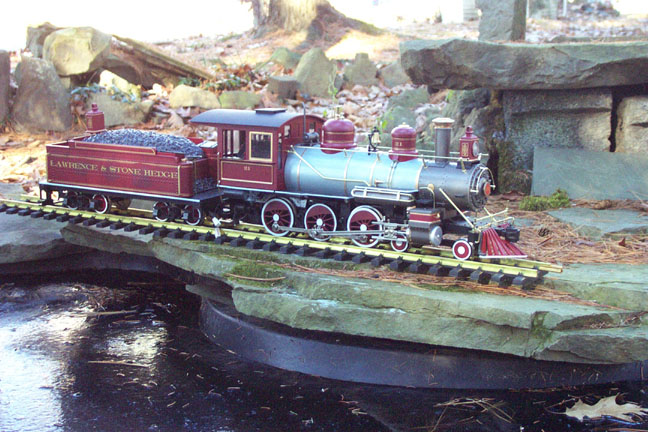 The following Spring, actual construction begins!
Year 2. April 13, 2002..First Tracks down!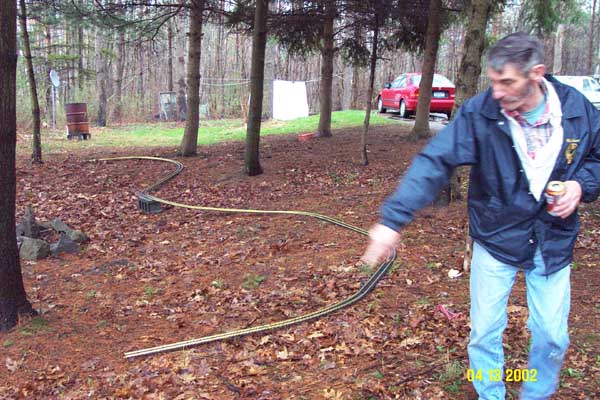 April 13, 2002, First tracks were laid on the ground, just to have a look!
Already Dad is plotting and scheming! ;)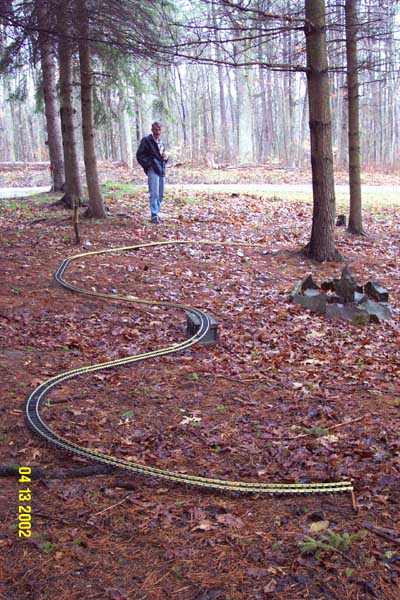 None of this track was kept in this position..except for the
cinder block in the center..this will become a viaduct..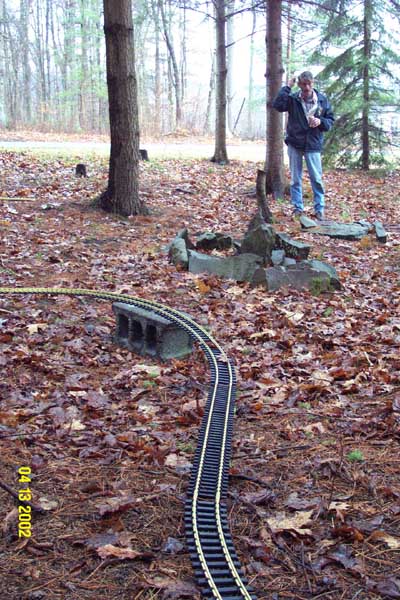 To next page, page 2
Page 3
Page 4
Page 5
Page 6
Page 7
Page 8
- 2009, and the end of the Stonehedge & Shadypines Railroad.