Page 7
2008 - Year 8, Continued.


As discussed on the last page, the railroad was moved! Here is a look at the first train to operate on the "new & improved" railroad.

The Stonehedge & Shadypines has two main trains..the passenger train is named "The Highlander", and is visable in previous pages.

In addtion to the one passenger locomotive (Originally a 4-6-0, later modified to a 0-6-0 for better tracking.) The railroad owns a 2-6-0 Mogul freight locomotive. During 2007-2008 the railroad shops completed a very elaborate "work train"! Here is a view of that new train, running on the new version of the railroad..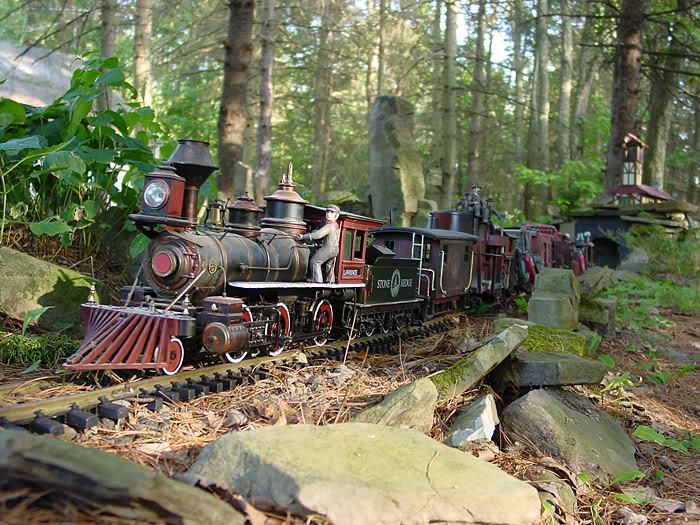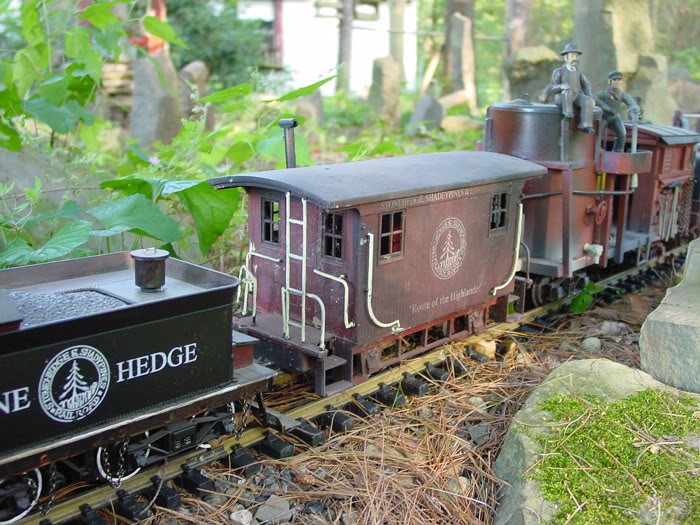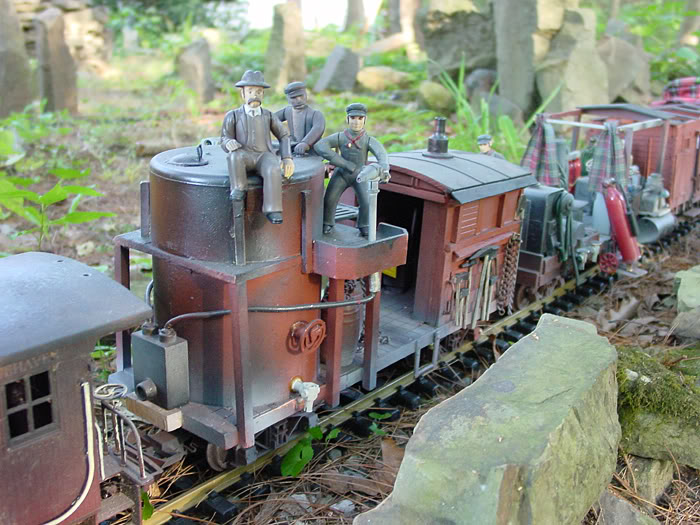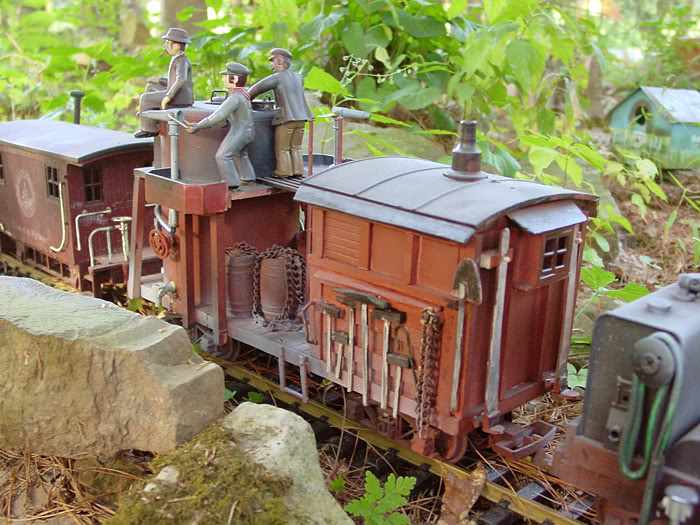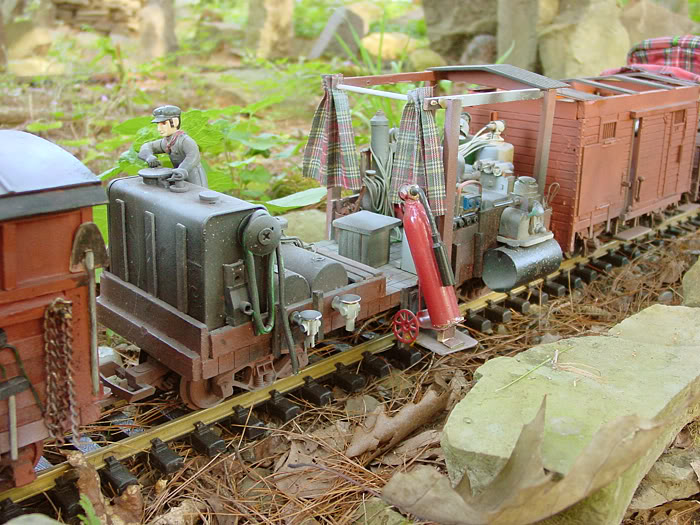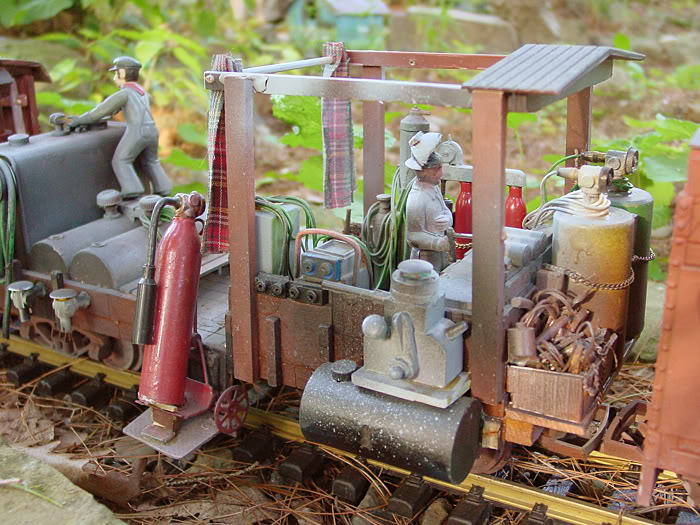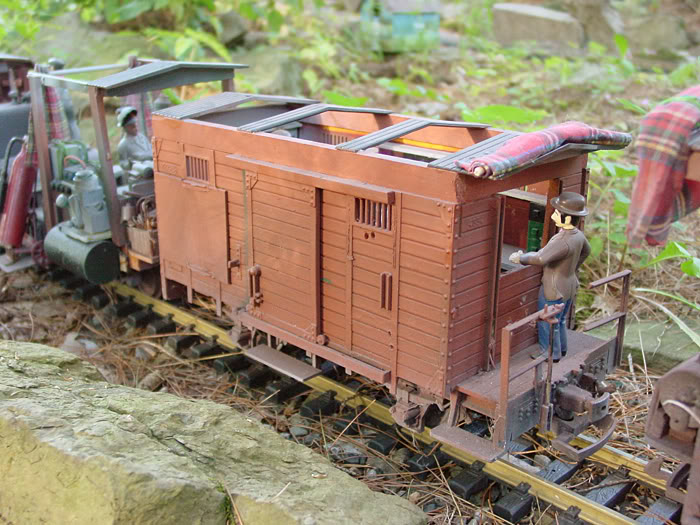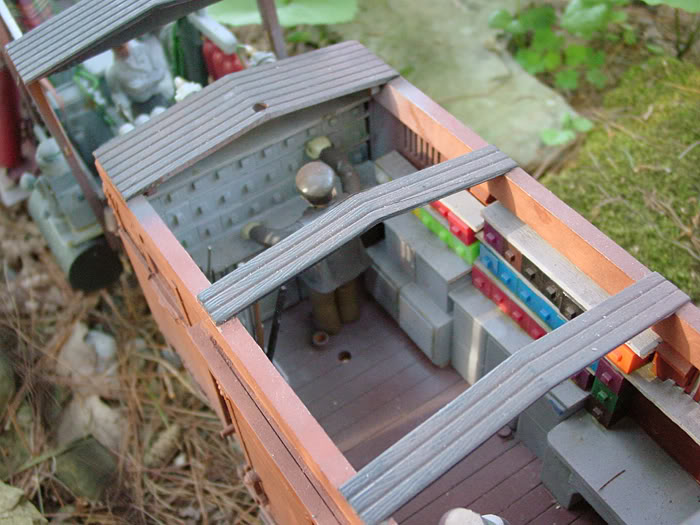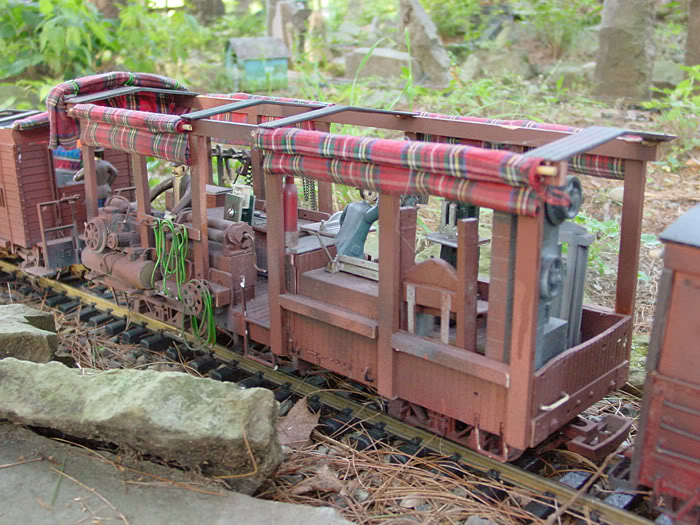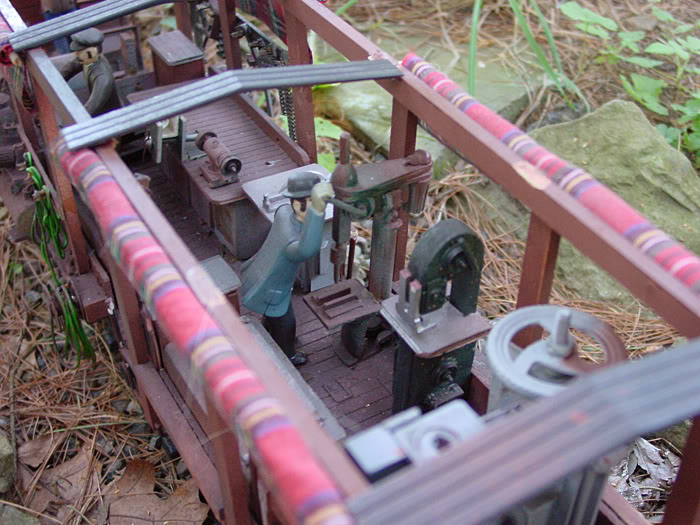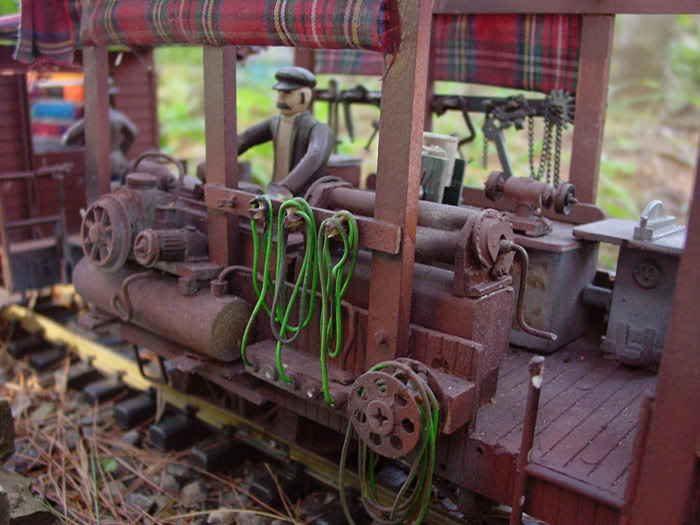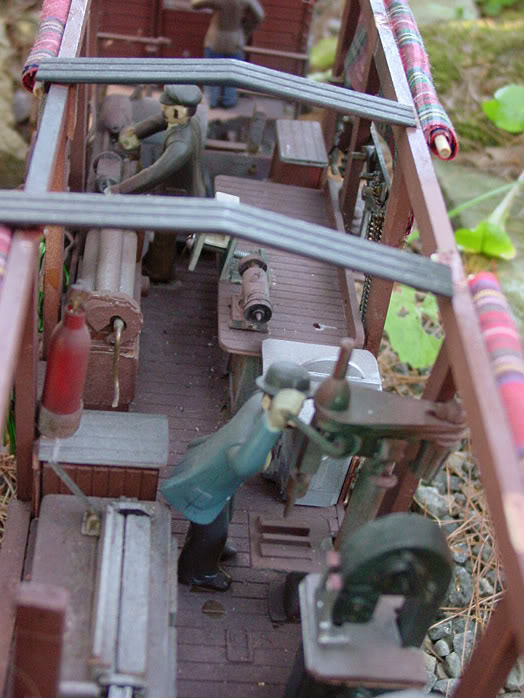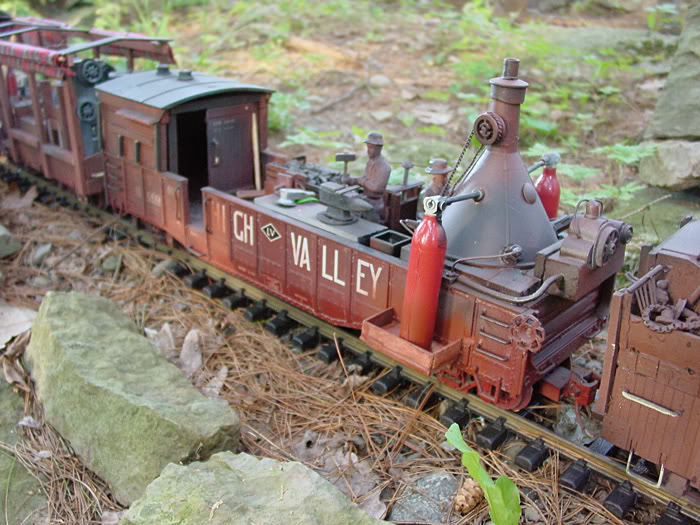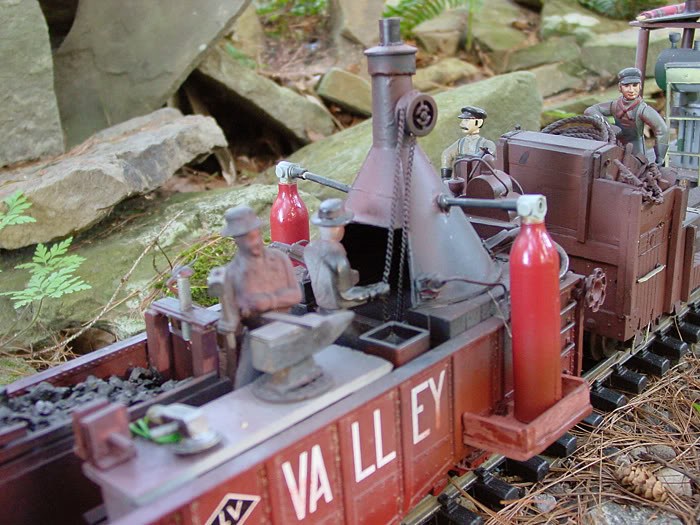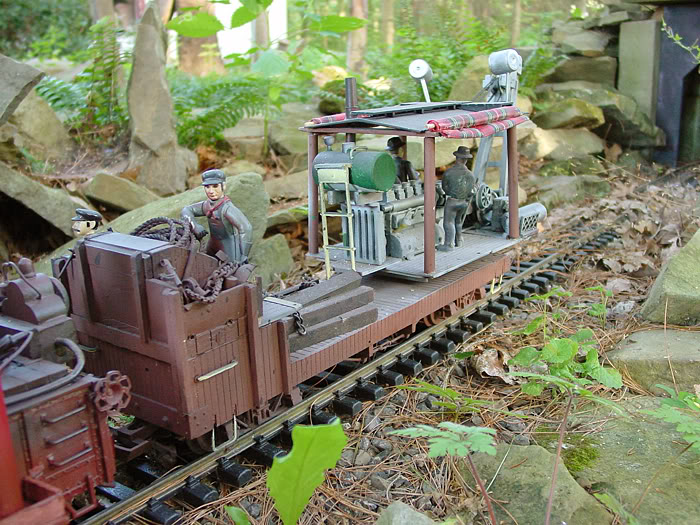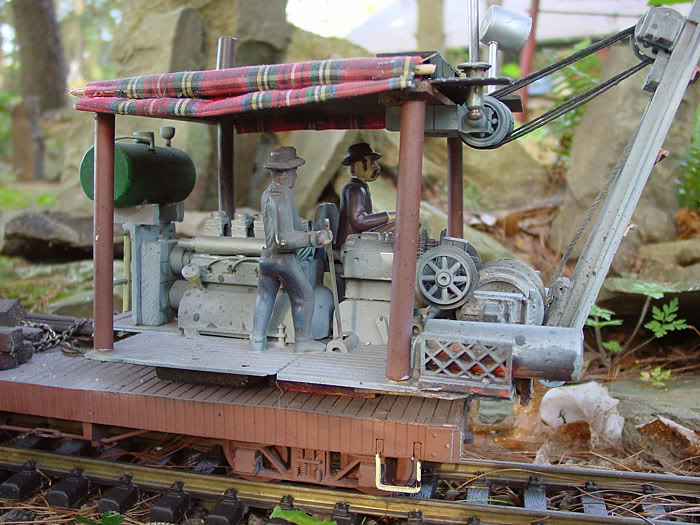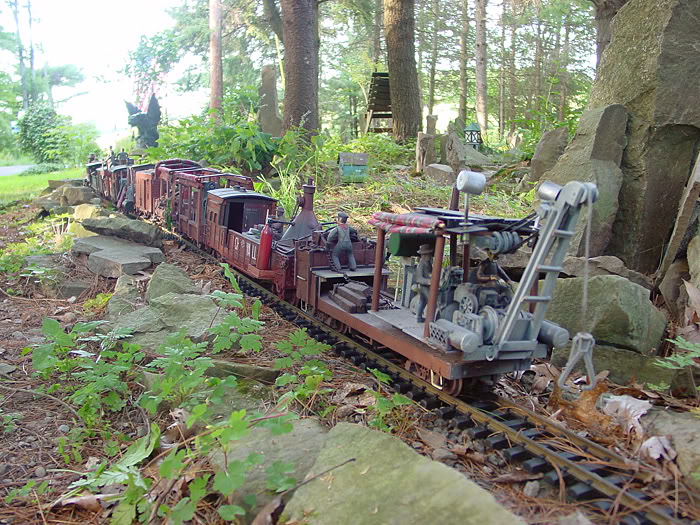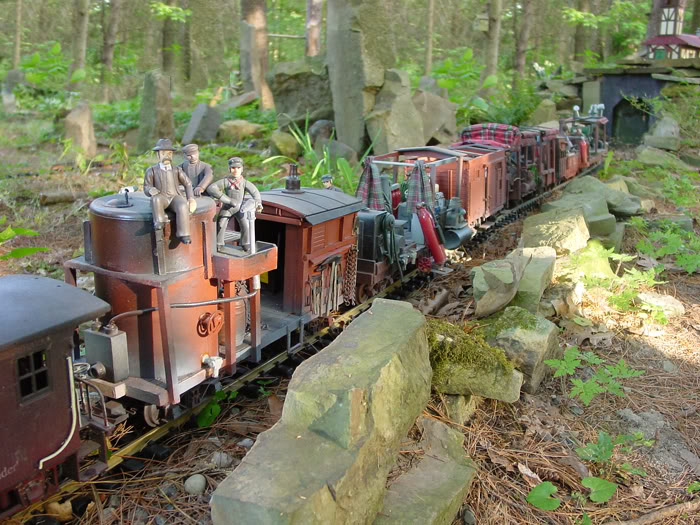 Each car in the worktrain has a specific name..I wrote them down, but I cant find the list! (I took the photos in 2008, im typing this in 2009)

I didn't know it at the time, but these would be the last ever photos of the Stonehedge & Shadypines Railroad in operation.


To the last page.