Page 3
2003 - Year 3


During the winter of 2002-2003, while construction of the mainline ceased for the LONG 6 months of snow and ice that season, many structures were built for the railroad!

This page shows all the buildings built that first winter.
(these photos dont show the buildings in their intended place on the railroad, they were just brought out into the yard to be photographed!)
All the structures and bridges are scratch built.
from scrap wood, plastic, metal, whatever is at hand.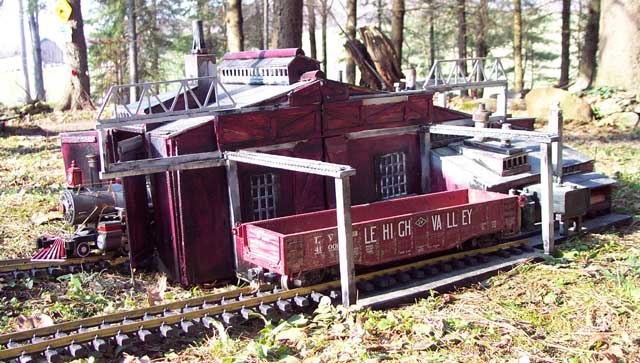 The engine house.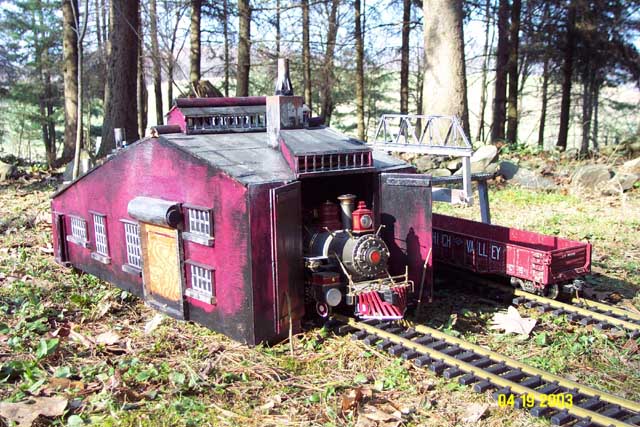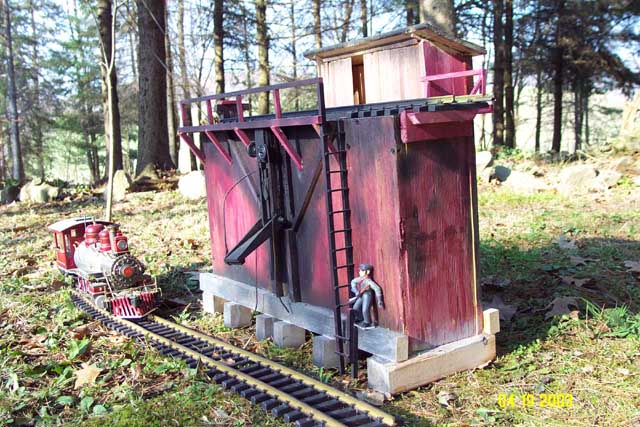 The coaling tower.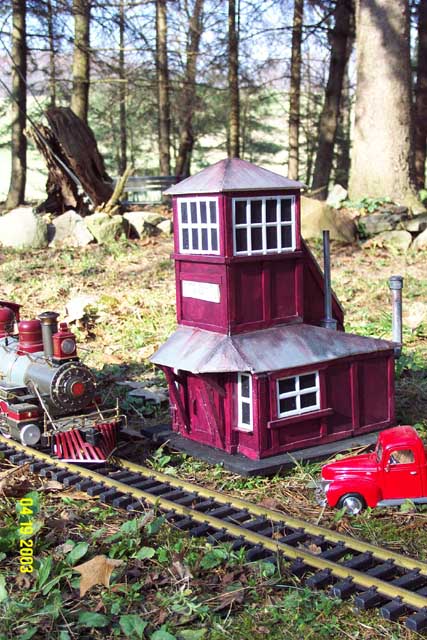 The yard office.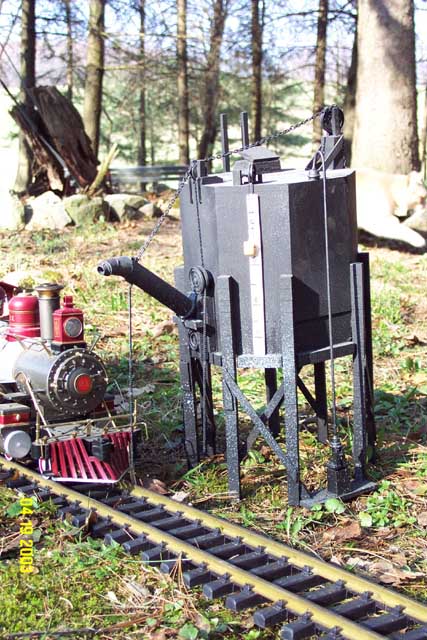 The water tower.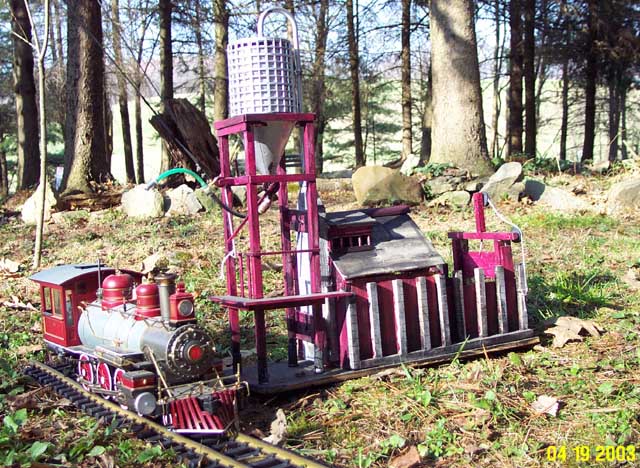 The sand tower.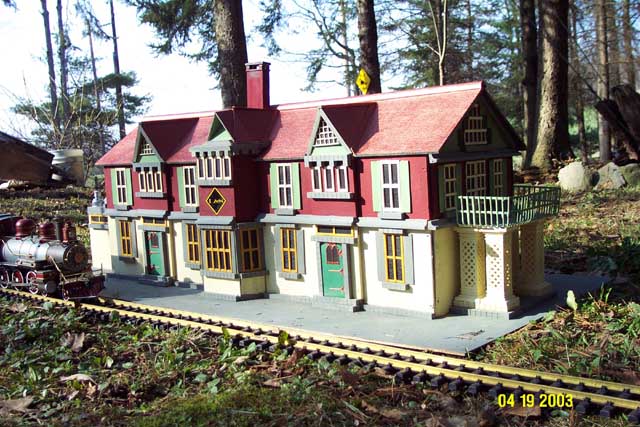 The Stone Hedge Station!
the track side.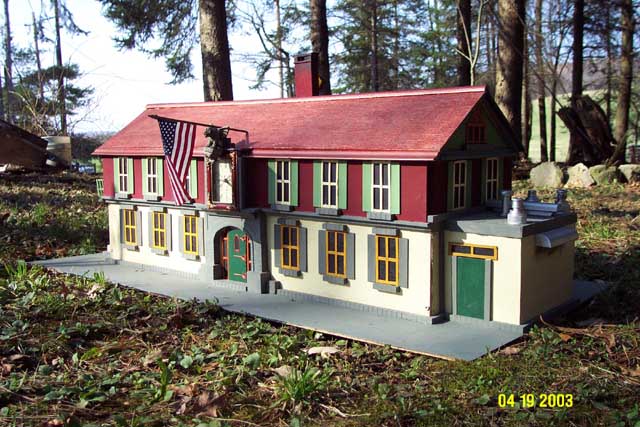 the other side.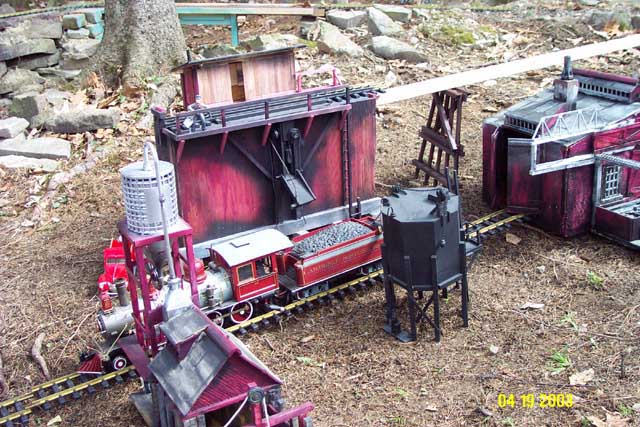 All the structures laid out in their approximate position.
all the buildings are going to be together in the yard.
(except for the Station)
a track is going to be laid along a trestle to the top of the coaling tower.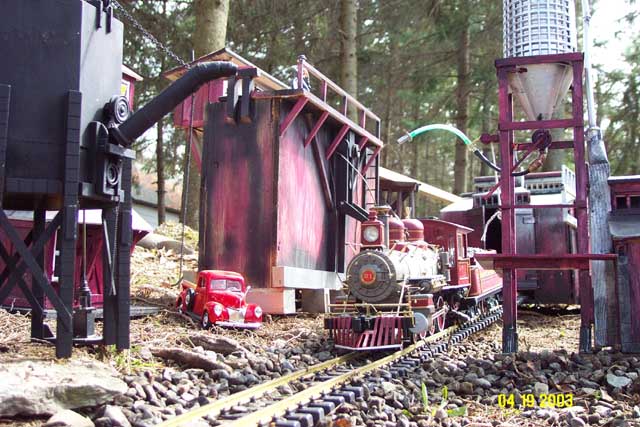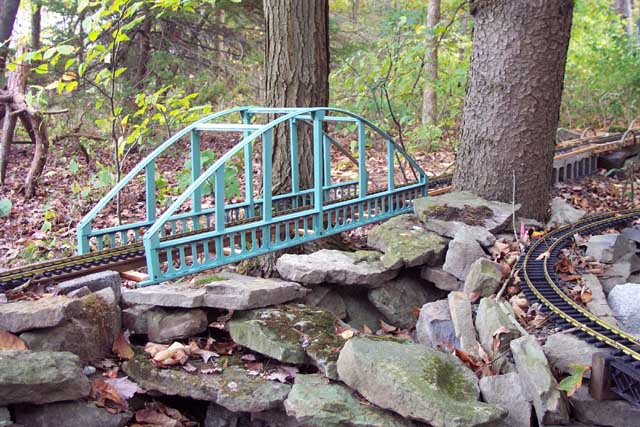 There are 8 or 9 bridges, (and as many underpasses)
several viaducts, and 2 tunnels on the line.
all curves are 8' diameter, and all grades are 1% or less.
there are only 2 turnouts, for the small yard.
it is impossible to trace the entire line in your head while standing in one spot!
you have to physically walk along the whole line to trace where all the tracks go.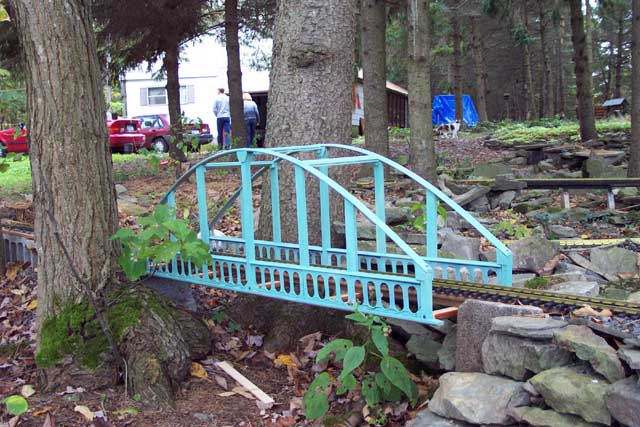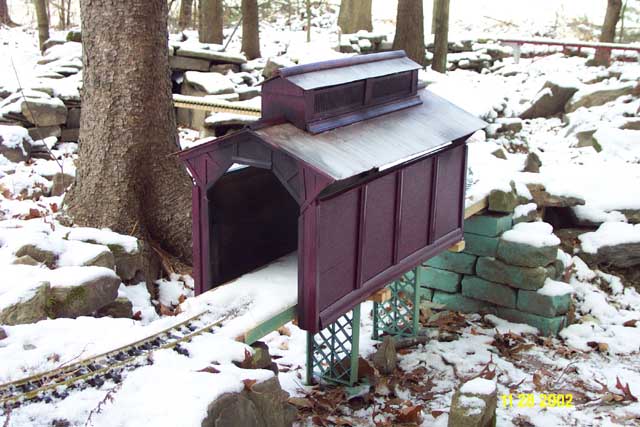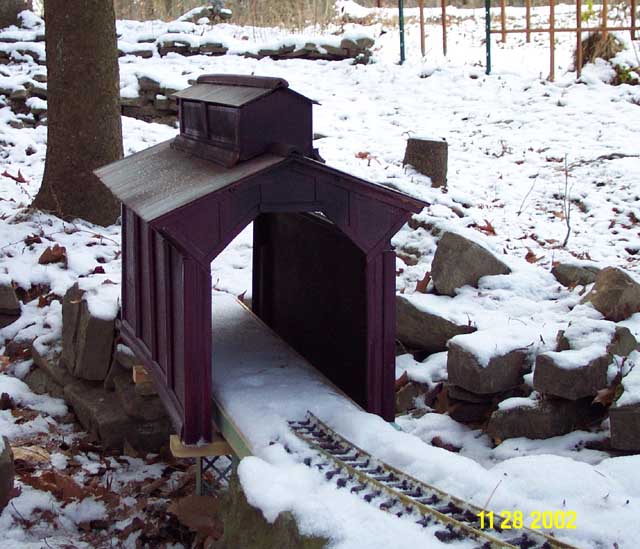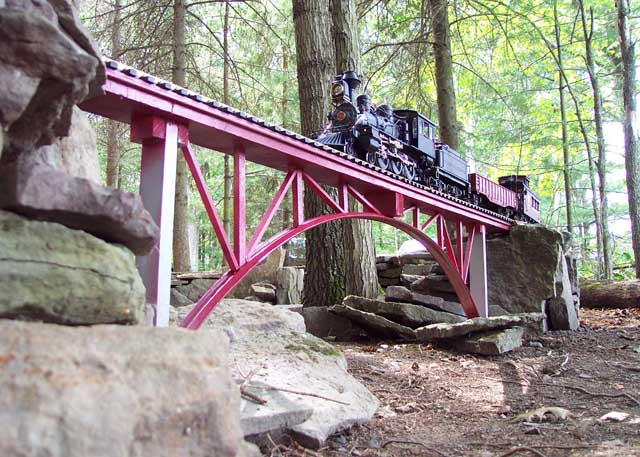 To next page