Page Two -- May 04, 2002..
Year 2, continued.


Serious construction underway.. and first train is run!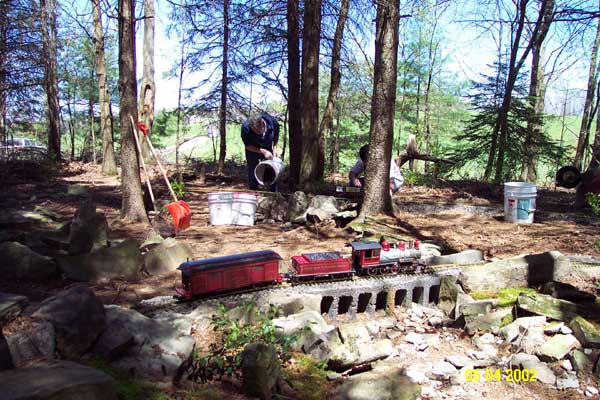 Its only 3 weeks later, and it looks VERY different!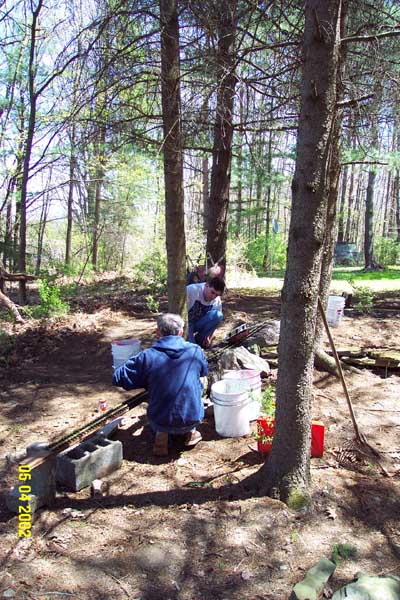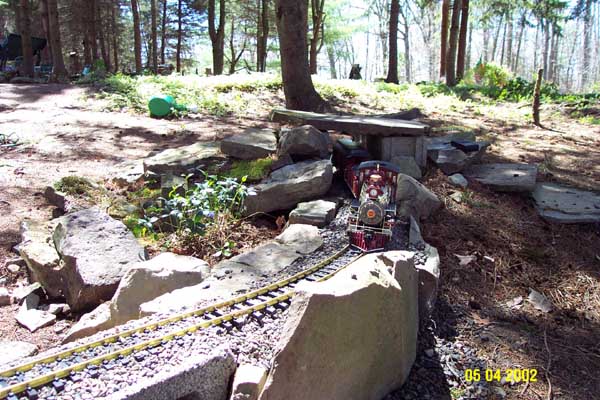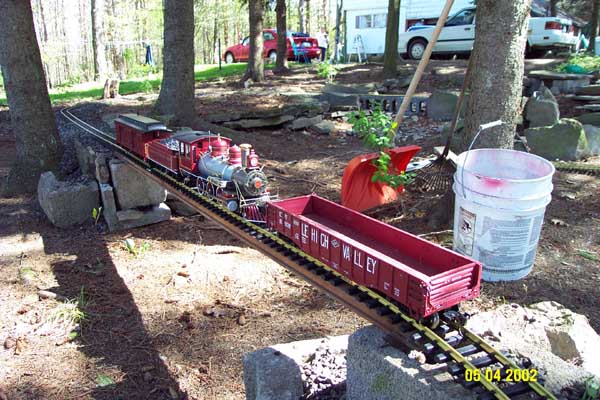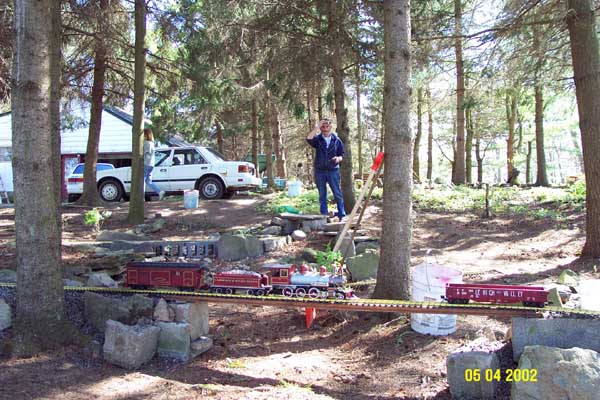 Even though a train was run, the complete loop is FAR from finished!
trains only ran on the small portion of railroad that is done so far..just a point-to-point at this time.
By the end of the first construction season (2002) the railroad was only about 40% complete!




To next page