Page 4
Summer 2003.
Year 3, Continued.


Finally! The Stone Hedge Railroad mainline is complete!
August 2, 2003. 16 months after the first tracks were laid, the first train
leaves the Stone Hedge station, winds its way through the scenic mountains and valleys, over high bridges and through long dark tunnels, and arrives back at the station! (500 feet of mainline track, the train took 10 minutes to complete the loop!) ALL the track visible in these photos is ONE single track mainline!
My Dad built quite a railroad.
Here are some photos from opening day.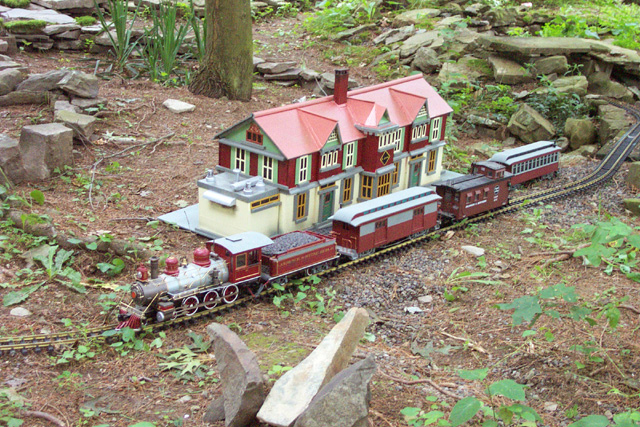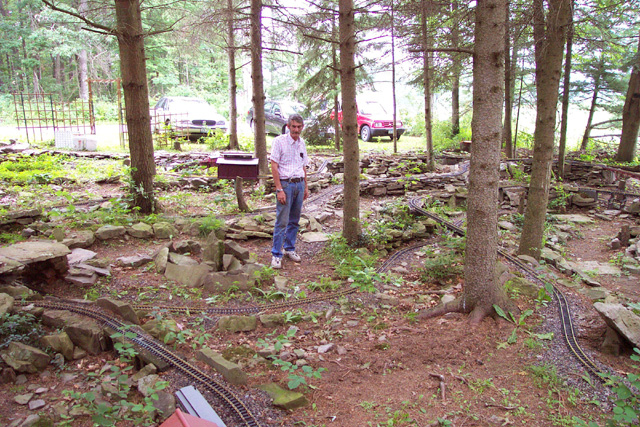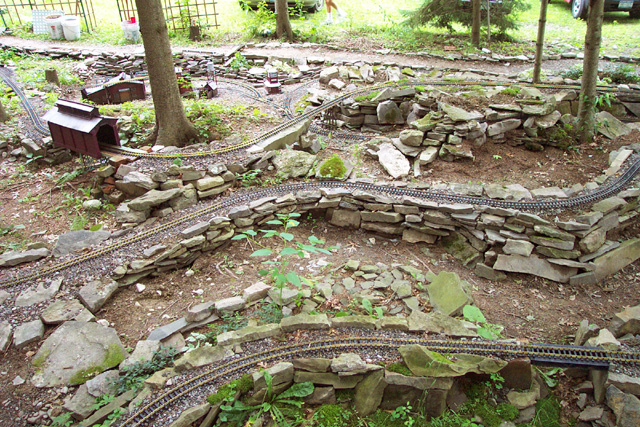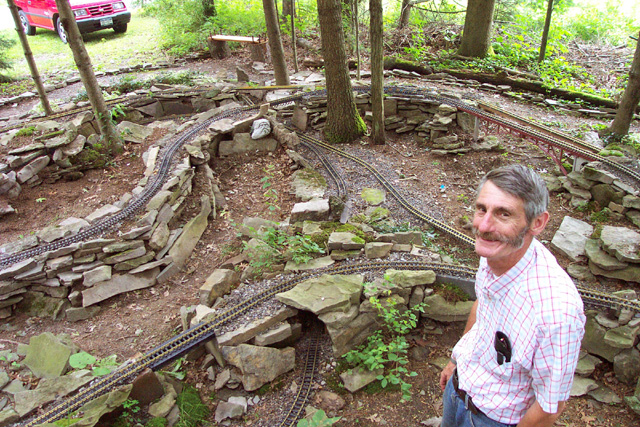 the man behind the madness!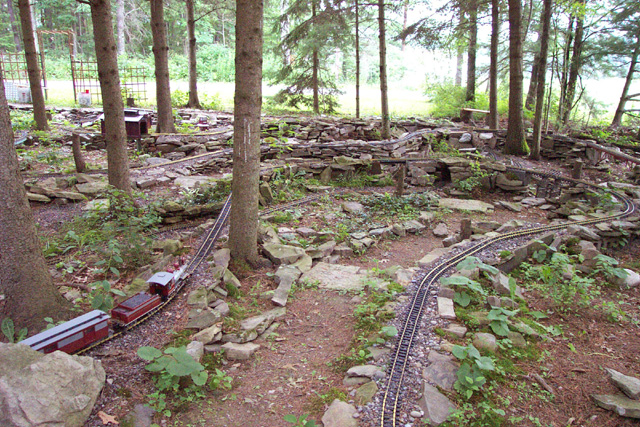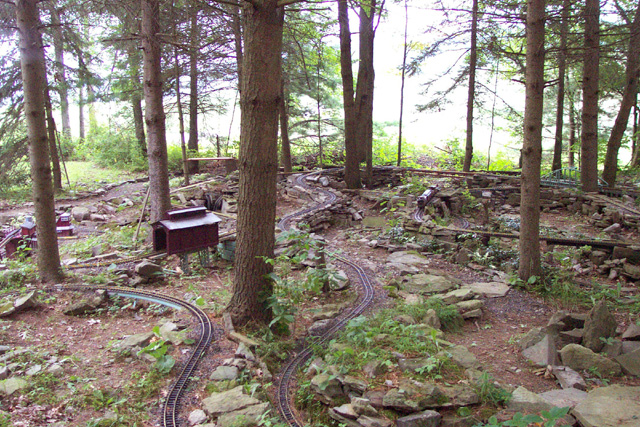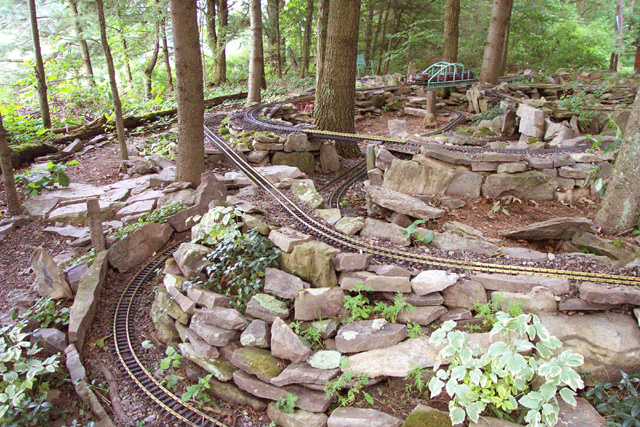 To next page